Magnetic Resonance Research Center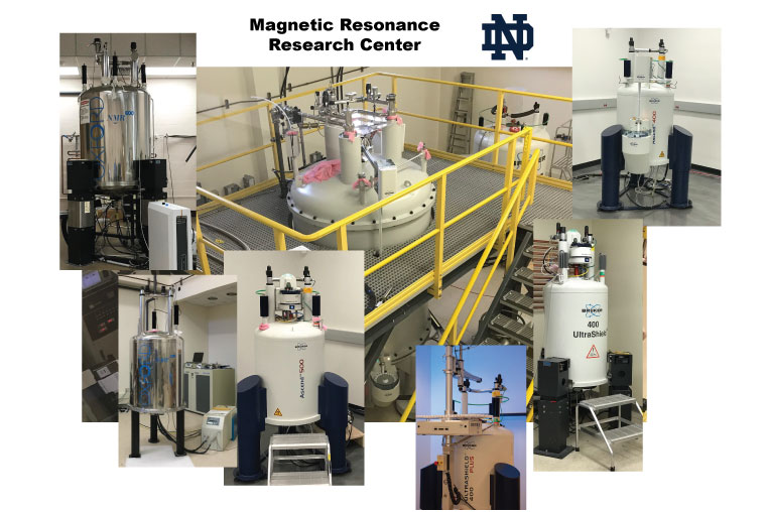 Affiliation:
Academic Director:
Operations Director:
Website:
Description:
The Magnetic Resonance Research Center (MRRC) supports research in chemistry, biochemistry, molecular biology, engineering and related fields. The MRRC operates six solution-state NMR spectrometers (400 to 800 MHz), a solid-state 300 MHz NMR instrument, and an X-band EPR spectrometer. Most instruments are equipped with sample changers for increased sample throughput and automation. The 800 MHz NMR instrument has a cryogenic probe and a sample changer allowing to perform sensitive measurements on a large number of low-concentration samples in an automatic mode. Users, typically, operate instruments on their own while booking instrument time through an online scheduling system, iLab. The MRRC staff provides all training free of charge. When more assistance is needed, the MRRC may perform consulting services for a nominal fee or collaborate with research groups (with a co-authorship for MRRC staff).
Policies:
Services:
Solution and solid state NMR spectroscopy
Contact: