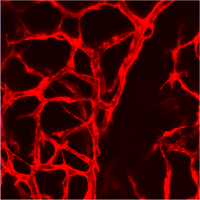 Director: Karen Pollok, Ph.D.

Website: http://www.cancer.iu.edu/research-trials/facilities/angiogenesis/index.shtml
Description:
The ABC conducts validated and highly reproducible in vitro and in vivo assays systems in endothelial and hematopoietic progenitor cell biology. For more information about the ABC, please visit our home page by clicking the link above.

The ABC is part of the Cell & Molecular Analysis Facility (CMAF) SuperCore.
Policies:
Services Offered:
Keywords for this Core:
Angiogenesis,
Endothelial Progenitor Cells,
Hematopoietic Progenitor Cells,
Multiparameter Flow Cytometry Acquisition and Analysis,
Vasculogenesis
Contact Information:
Emily Sims
Email This Core
317-278-7232