Histology Research Laboratory (HRL)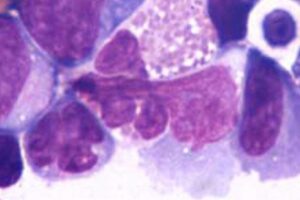 Affiliation:
Purdue University – Center for Comparative Translational Research – College of Veterinary Medicine
Director:
Abigail Cox, DVM, PhD, DACVP
Website:
Description:
The Histology Research Laboratory is a full service histology laboratory that provides general histology, immunohistochemistry, frozen sectioning, decalcified and undecalcified bone histology, and slide digitization services. It also manages a small animal necropsy room. The laboratory may collaborate with investigators in the development of new techniques and in the characterization of animal models (e.g. phenotyping of genetically altered mice). Expertise in the processing of bone and implants is available.
Policies:
Services:
Tissue embedding – paraffin, plastic or OCT medium (frozen tissue).

Slide preparation – microtome (paraffin and plastic), cryostat (frozen tissue), or with EXAKT cutting and grinding instrumentation (plastic embedded undecalcified bone and implants).

Histological stains – paraffin sections are routinely stained with Hemotoxylin and Eosin (H&E). Special stains we commonly use are Periodic acid-Schiff, Alcian Blue, Toluidine Blue, Masson's Trichrome, and Von Kossa. Other stains are available upon request.

Immunohistochemistry – a set of validated antibodies for paraffin embedded tissue in human, mouse, swine, rat, and other species is available; we also assist with protocol development for unvalidated antibodies.

Image digitization.

Consultation on selection of histological techniques supporting the experimental design

Identification of pathologists available for potential consultation or collaboration.

Integration with services provided by other Core Facilities of the Center for Comparative Translational Research (http://vet.purdue.edu/ctr/).
Contact: