Flow Cytometry and Cell Sorting Facility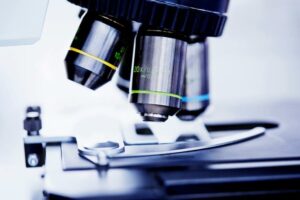 Affiliation:
Manager:
Dr. Jill E. Hutchcroft, Ph.D.
Website:
Description:
The Flow Cytometry and Cell Sorting Core Facility provides a variety of flow cytometry and single-cell genomics services, including cell sorting, flow cytometry analysis, individualized training, data analysis, experimental design, preparation of data and figures for publications and grants, and expert consultation and assistance. Available instrumentation includes two flow cytometry analyzers (BD Fortessa, Attune Nxt), three cell sorters in BSL-2 hoods (two BD Arias, one BC Astrios), and two systems for single cell genome and transcriptome analysis (10x Genomics, Fluidigm).

The Purdue Flow Cytometry Facility is a Purdue-wide, Discovery Park shared facility, an NIH-funded Purdue Cancer Center Research Center Facility, and a core facility of the Indiana state-wide, NIH-funded CTSI.
Policies:
Services:
Flow Cytometry Analysis

Cell Sorting

Single Cell Genome and Transcriptome analysis

Expertise, Training, and Data Analysis, including experimental design, sample preparation, instrument usage and maintenance, data analysis, and preparation of grants and manuscripts.
Contact:
Learn More: