Pre-Clinical Research Laboratory (PCL)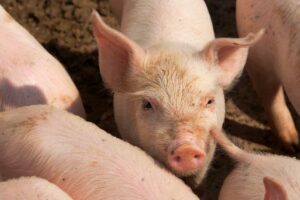 Affiliation:
Purdue University – Center for Comparative Translational Research – College of Veterinary Medicine 
Director:
Website:
Description:
The Pre-Clinical Research Laboratory (PCL) facilitates pre-clinical animal research by providing research expertise, technical support, facilities and equipment. The PCL is a multidisciplinary laboratory where faculty conduct advanced clinical and applied research using induced animal models ranging from rodents to pigs and sheep. Board certified veterinary surgeons associated with the laboratory are available for consultation and collaboration and technical assistance is provided by highly trained veterinary technicians.
Policies:
Services:
Research expertise – Consultation on animal model choice and experimental design

Technical support

Surgery suites, animal research facilities and equipment

Sophisticated animal care

Identification of potential collaborators with animal research expertise

Integration with services provided by other Core Facilities of the Center for Comparative Translational Research (http://www.vet.purdue.edu/ctr)
Contact: