Islet and Physiology Core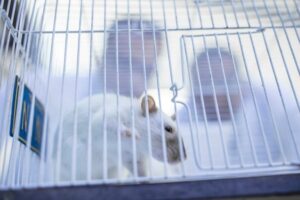 Affiliation:
Director:
Carmella Evans-Molina, MD, PhD
Website:
Description:
The Islet and Physiology Core of the Center for Diabetes and Metabolic Diseases provides investigators with the capability to obtain high quality rodent pancreatic islets for study. The Core also provides services for islet transplantation and will assist investigators who wish to perform immunohistochemistry, immunofluorescence, and/or analysis of beta cell mass on whole pancreata from mouse and rat models. We are also pleased to offer several services for rodent metabolic characterization, including performance of insulin and glucose tolerance testing, analysis of body composition and metabolic cage analysis using the TSE System cages. The Islet and Physiology Core functions as part of the Indiana Diabetes Research Center and the Indiana University School of Medicine Center for Diabetes and Metabolic Diseases, to foster new knowledge, support training, and promote basic and translational research in diabetes and related metabolic disorders and their complications.
Policies:
Services:
High quality rodent (mouse and rat) islets.

Mouse islet transplantation under the kidney capsule.

Rodent tissue collection.

Pancreatic staining, including endocrine cell staining and endocrine cell mass/area analysis. Services under this category include beta and alpha cell mass/area analysis.

Mouse metabolic characterization, including glucose/insulin tolerance tests, body composition measurements, and metabolic cage testing and analysis.

Islet physiology including glucose stimulated insulin secretion, perifusion analysis, intracellular calcium analysis in fixed cells, and polyribosomal profiling.

Extracellular vesicle and exosome analysis services.

Rapid scanning of slides using a Keyence system for imaging in fluorescence, brightfield, and phase contrast with automated XYZ stitching of large histology sections.

Consultation and training in islet maintenance, experimentation, rodent diet studies, and data interpretation.
Contact: