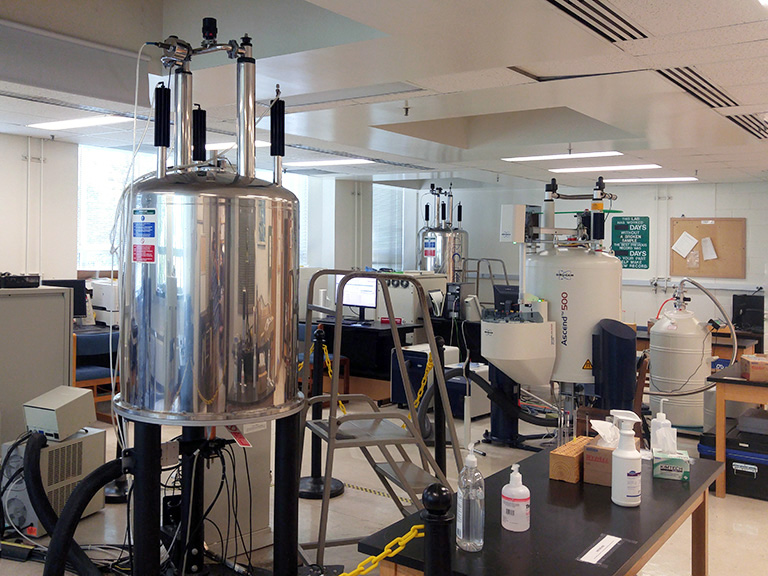 Affiliation : Indiana University
Director: Xinfeng (Frank) Gao, Ph.D.

Website: http://nmr.chem.indiana.edu
Description:
The Indiana University Nuclear Magnetic Resonance (NMR) facility provides access to state-of-the-art instrumentation and expertise in solution NMR spectroscopy. The facility has six high resolution NMR spectrometers from 400 MHz to 800 MHz to perform all modern solution-state experiments for structural elucidation, molecular dynamics and reaction kinetic study of small molecules and large biological molecules in solution.
Policies:
Services Offered:
1D and 2D solution state NMR experiments.
Multi-nuclear NMR measurements.
Multi-dimensional NMR experiments for large biological molecules in solution.
Contact Information:
Frank Gao
Email This Core
812-855-6492