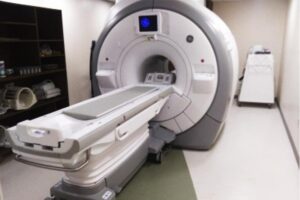 Affiliation:
Director of Small Animal MRI Facility:
Director of Life Sciences MRI Facility:
Director of Engineering MRI Facility:
Website:
Description:
The Purdue Magnetic Resonance Imaging (MRI) Facility is the union of three MR scanners (and facilities) located directly on the campus of Purdue University. The Small Animal MRI Facility, located in the Bindley Bioscience Center, houses a Bruker Biospec 7T MRI system. The Life Sciences MRI Facility houses a 3T Siemens MAGNETOM Prisma MRI system, and the Engineering MRI Facility houses a GE Discovery MR750 3T MRI system. The latter two share a building and several resources. All three systems are available for research involving magnetic resonance imaging (MRI), MR spectroscopy (MRS), and other MR applications.
Policies:
Contact: