3D Bioprinting Core (3DBPC)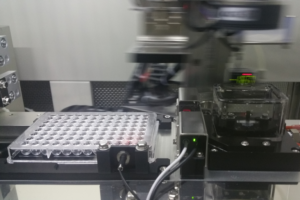 Affiliation:
Director, 3D Bioprinter Core:
Website:
Description:
We provide tissue bioprinting services with the Regenova Bio 3D Printer to generate tissue models (e.g., bone and liver). We provide FABRICA bioreactor platforms to properly perfuse bioprinted tissue models with blood or cell culture media. We provide 3D design and printing services with biocompatible materials to design custom bioreactors for your tissue models.
Policies:
Services:
Consultation

Spheroid microtissue scanning

Bioprinting

Tissue/perfusion/oxygenation culture

Bioreactor design

Training
Contact:
Learn More: