Cell and Gene Therapy Manufacturing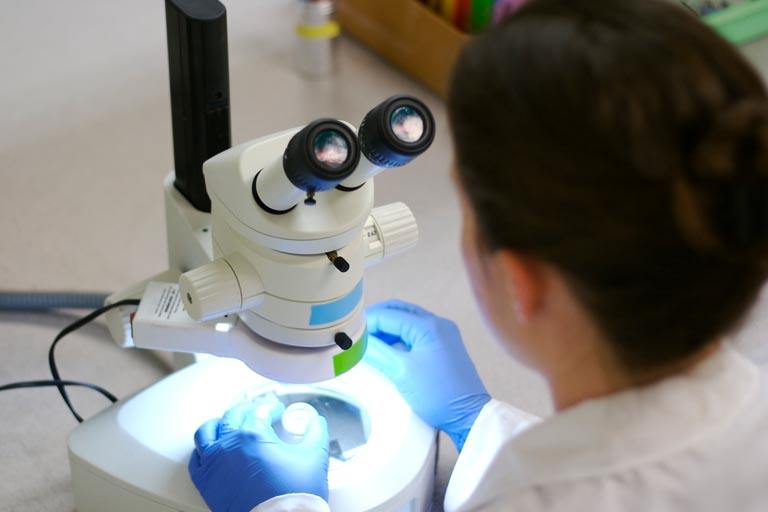 Affiliation:
Director:
Bioprocess Development Director:
Cell Immunotherapy and Transduction Director:
Daniela Bischof:
Vector Production Director
Description:
The Cell and Gene Therapy Manufacturing (CGTM) Facility collaborates with investigators through all phases of cell and gene therapy manufacturing, from pre-clinical design through treatment of patients. The facility is under the direction of Emily Hopewell, PhD, and comprises the Cell Immunotherapy and Transduction Facility (CIT), the Vector Production Facility (VPF), and the Bioprocess Development and Cell Manufacturing Lab (BDL). Each section of the CGTM is led by a facility director and all areas share a common Quality Assurance team and a common Quality Management Plan. The goal of this facility is to provide Good Manufacturing Practices (GMP)-grade products in support of investigators and clinicians involved in Cell and Gene Therapy trials through 1) bioprocess development and technology transfer, 2) validation and manufacturing of vector and cellular products for use in clinical trials, and 3) clinical trial support.
Services:
GLP Support
Bioprocess Development
Technology Transfer
Large scale pre-clinical production
GMP Services:
– Vector Manufacturing: Retrovirus, Lentivirus, Cell banks, Clones
– Cell Manufacturing: Cell banks, autologous and allogeneic primary cell culture
– Cell Immunotherapy and Transduction: genetic modification of primary cells, including
hematopoietic progenitor cells and immune cells
– Product release testing
Regulatory support
Product distribution and release
Contact: